About Us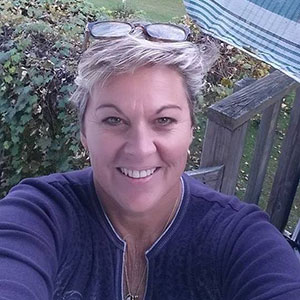 Lucretia M. Dawson, Southern Zone Expat
BiCoastal Concierge Services

Tel. Costa Rica Cell +506 6296 5354; U.S. Cell (240) 388-0744

E-Mail: ludawson21@gmail.com
Website: ludawson.com
Lucretia moved to Costa Rica in January of 2016 to begin a new life of adventure.

Not yet able to retire, she brought her years of working experience with her and is incorporating those into her Costa Rica life by working through the internet.
She now property manages and rents several condominiums/villas at San Buenas Golf Resort where she lives, and many other houses in the neighboring communities of Uvita, Pinuela, Ojochal, and Chontales.
Lucretia holds a Bachelor's Degree in Paralegal Studies/Criminology from the University of Maryland, a Master's Degree in Business Administration from Johns Hopkins University and a Real Estate License from the State of Maryland.
She has worked in large corporations, with high net worth individuals as their personal assistant/manager, and has owned her own businesses for over 30 years.
She excels in merging her life experiences and professional skills with the opportunity to help other individuals, as well as small and large businesses.
For the past 3 years she has been the Southern Zone Expat spokesperson at the International Living Conference in Costa Rica, speaking of her Costa Rican life adventures.
---
---
Donald Abarca
Donald, a native of Costa Rica, was born and raised in San Isidro.
He lived and worked in Connecticut from 1996 to 2017. Initially, he was a manager in carpentry and cabinet services, managing Atlas Outdoors - Fencing and Outdoor Living Areas. He became a U.S. Citizen in 2015 and opened his own company - ABC Fencing.
Donald returned to Costa Rica in 2017 to care for his ailing mother and started his own business - ABC Transport, operating out of Uvita.
Donald and Lu joined forces in 2018.
Donald is fluent in both English and Spanish and has many skills - including plumbing and carpentry.
---
---